Naturopathy
We all possess the ability to heal ourselves
NATUROPATHY
Naturopathic medicine is a multidisciplinary approach to health care. A blend of the traditional knowledge of natural medicinal medicines whilst using current advances in science.
This approach will look at symptoms to help determine the potential underlying cause, while implementing symptomatic relief where possible.
Working in well with your doctors treatment, incorporating a holistic treatment that may include nutritional advice, counseling, herbal and nutritional supplements, flower essences and iridology.
WHAT TO EXPECT DURING YOUR CONSULTATION
During your initial consultation, I will give you plenty of time to talk. We will discuss specific health issues, and your health history and what you would ideally like to achieve. This is done in a caring environment where you will feel safe and supported. We will then discuss naturopathic options focusing on diet & lifestyle with the support potentially of some herbs and vitamins. We will work together to support your health and emotional well-being in a practical and caring manner by creating a health plan together, tailored to your specific needs, based on where you are now in your life.
Treatments Include:
Naturopathy
Herbal Medicine
Diet & Lifestyle
Food Nutrition
Vitamins & minerals
Flower Essence Therapy
Iridology
Quantum Healing Therapy
Homeopathy
Counselling
Meditation - Click here to receive your 10 minute meditation
NATUROPATHIC PRINCIPLES
First, Do No Harm (primum non nocere)
Healing Power of Nature (vis medicatrixnaturae)
Treat the Cause (tollecausam)
Treat The Whole Person (tolletotum)
Doctor as Teacher (docere)
Disease Prevention and Health Promotion
Click here to receive your 10 minute meditation
Proudly servicing areas Melbourne, Yarraville, West Footscray, Seddon & Kingsville. SKYPE & home visits are available.
Western Health Collective - reception
Come in and enjoy a cup of herbal tea and meet Jennifer Cook our director of all things health.
Western Health Collective - our waiting area
Join us in our sunny filled waiting area. It is not unsusual to find us having a herbal tea in the sunny window and working on our community knitting project.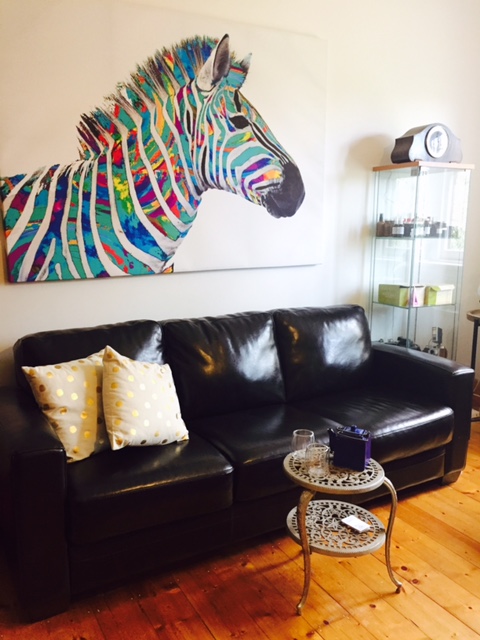 Love Thy Health Private Clinic - West Footscray
Love Thy Health Private Clinic - West Footscray
Australian Healing & Frequency Immersion
COASTAL HEALING & FREQUENCY IMMERSION OCTOBER 2019
Hello Beautiful One,
The following is what we are offering during the 24th to 27th October 2019 Healing & Frequency Immersion.
The intention of this retreat is to enable you to truly connect with your higher self.
Why an Immersion?
To enhance your total health journey you need to put yourself at the top of your list of priorities.
Getting out of your everyday life is so important as it helps you to set your priority of self-care and self-healing which will lead you to a sense of recovery and rejuvenation.
When
24th to 27th October 2019

Where
This year we will be on the east coast of Victoria, approx 1.5hrs from Melbourne at one of the fabulous beach locations.
What - The following is a little list of what we are offering:
Vegetarian wholefood (breakfast, lunch & dinner)
Beautiful accommodation
The Mindfulness & Self Inquiry Workshop
The Work Of Byron Katie
Gratitude, Forgiveness and Letting Go processes
Meditation
Esoteric Acupuncture / Advanced Energy Healing
Who
This retreat will accommodate you & two experienced facilitators and natural therapies practitioners.
Beautiful coastal surroundings you with two expert health professionals who will give you unconditional support on this journey.
A tiny bit about our story…
Friends for decades, & both successful in heart based, entrepreneurial businesses, we have
had the desire to work together for a very long time. Handing over our intention to The Universe we sat patiently & waited...with 'trust'.
Enter this beautiful, open, heart-space idea from Christine... & the potential for a Healing Experience for Us All.
The Intention is to bring forth your innate vitality & strengthen your connection to Source.
What to do to Join us?
What to do to Join the Retreat?
Call Us. Make contact with Rebecca or Christine for more information and face to face communication - to ask all of your hearts desires questions.
Christine 0409027221 christine@lovethyhealth.net
Rebecca 0488055005 beckyjtcm@bigpond.com
Love & Light
Christine & Bec x
"It is not reality that makes us suffer ...it is our thoughts about reality" - Byron Katie
Love Thy Health - INSTAGRAM INSTAGRAM
Rebecca Jade
beckyjtcm@bigpond.com
Flower of Life Acupuncture - FACEBOOK
Flower of Life Acupuncture - INSTAGRAM
The Work
http://thework.com/en/resources/videos
If you are ready to end the struggle your stories are keeping you in and create a magical life. You may be ready for a workshop or retreat.
Dr Rebecca Jade Acupuncture & Retreat Facilitator
Christine Carley Naturopath & Retreat Facilitator
Current - Workshops & Immersions
Bali Healing & Frequency Immersion - Expressions of interest is open as of 1 September 2019. Contact Christine 0409027221 - see below for more information
OCTOBER ONLINE via Zoom - Soul Journey - Touch here for dates and details.
This is an introduction to Self Inquiry, The Work of Byron Katie and Soul identification.
OCTOBER RETREAT 2019 Mornington Healing & Frequency Immersion - Touch here for bookings and information.
A deeper dive into Self Inquiry, The Work of Byron Katie, Meditation and a weekend away with like minded souls practicing inner care.
SPRING CLEAN YOUR MIND - TUESDAY EVENINGS IN OCTOBER - Touch Here for information. An introduction to the work of Byron Katie and all things soul loving. This will be held Tuesday evenings for a 3 week block. Touch here for bookings and information.
About our IMMERSION MAY 2020…
Bali Healing & Frequency Immersion
Hello Beautiful One,

There is much on offer for this Immersion and we are feeling so universally supported by the incredible interest so far.
This is coming to you as you have found our gentle introduction.

...And you know the way these things work, if you have resonated with our intention. Then you may be PERFECT for the Beautiful Work we have to offer.
A tiny bit about our story....
Friends for decades, & both successful in heart based businesses, we have had the desire to work together for a very long time. Handing over our intention to The Universe we sat patiently & waited... Enter this beautiful, open, heart-space idea from Christine...
& The potential for a Healing Experience for Us All.
Why an Immersion?
The intention of this retreat is to enable you to truly connect with your higher self.
To enhance your total health journey you need to put yourself at the top of your list of priorities. Getting out of your everyday life is so important as it helps you to set your priority of self-care and self-healing which will lead you to a sense of recovery and rejuvenation.
Where
May 2020 Bali Healing & Frequency Immersion and our accommodation in the sacred mountains of beautiful Bali.
When
Check in Sunday 10th - 15th May check out (5 nights)
Included:
The entire HEALING IMMERSION experience; Forgiveness, Gratitude & Letting Go processes Awakening Consciousness Meditation
The Beautiful Work of Byron Katie & A Soul Journey experience
Shared accommodation
All meals, smoothies, juices, herbal teas, coffee.
Outings organised by Bec & Chris.
What you need to pay for
Flights & Travel Insurance
Spending money and gratuities
Alcohol
Massages at the venue
Transfers to the venue approx.. $55 can be shared between up to 5-7people per vehicle (Easily arranged with venue from various locations – we will help directing you with this.).
Any additional activities you choose outside of the workshop.
Who
This retreat will accommodate a group of peace seeking humans & two experienced facilitators and natural therapies practitioners.
All dependent on numbers and commitment, we are hoping to secure our ideal accommodation high in the mountains hidden away from the rush of life as we know it, with beautiful nature surrounding you with expert health professionals who will give you unconditional support on this journey.
For any further questions please call 04090027221
Our intention is to bring forth your innate vitality & strengthen your connection to Source.
Love & Light
Christine & Bec x
2019 Shala Ubud, Bali
Water Temple Ubud Bali
Christine Carley
Naturopath & Transpersonal Facilitator.
Workshop & Immersion facilitator.
Dr Rebecca Jade
Traditional Chinese Medicine, Acupuncture
Immersion & meditation facilitator.
Water Blessing 2019
Water Blessing 2019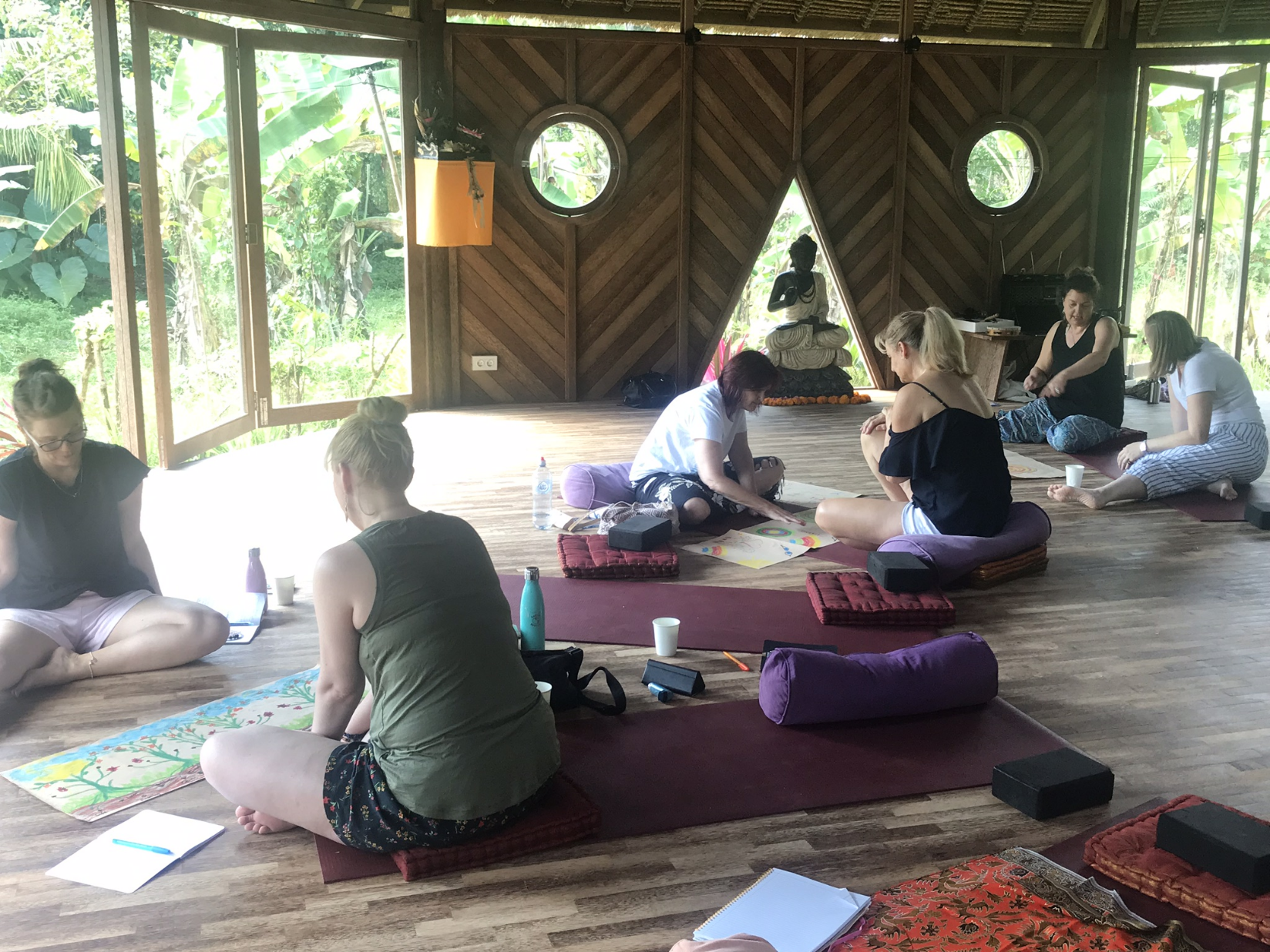 Healing session 2019
Beautiful humans - Healing immersion 2019
Flower Essence Therapy
What Are Flower Essences?
Flower essences have been used by many native cultures for hundreds of years to bring about spiritual emergence and connection with the earth.
Essences are made from flower blossoms picked in bloom and submerged in solarised water to extract the essence of the plant. The entire signature of the plant is captured in the extract. They are then preserved in a small amount of alcohol. Unlike essential oils they do not have a fragrance.
What Are Flower Essences Used For?
Flower Essences are used to support you at a deep emotional level. Often used for anxiety, fear and worry. Sleep issues and nightmares.
Students sometimes use them for focus for study. They are also used for children, relationship & family issues.
Emergency essence and rescue remedy are quite widely used today as an excellent remedy for any emotional upset. It has a calming effect during a crisis and brings about the ability to cope.
What Would A Flower Essence Therapy Session Involve?
A flower essence therapy session involves working together to develop an individualised essence prescription.
This can be done through cognitive or intuitive work. Sessions often include breath work, meditation and muscle testing techniques.
How Do I Take Flower Essences?
A tincture may be used orally or topically on the skin. They are safe and may be used along side pharmaceutical medications to treat both adults and children. Flower essences are very different from pharmaceutical drugs and supplements as they work at a very different level.
How do they work?
To understand flower essences you may need to be open to other paradigms of healing. Having said that, I have also found those not to be so open, to open up somewhat after experiencing the essences. - So it can work the other way around also.
Responses to flower essences can vary. As each essence has a unique energy, so too does each and every person have their own unique response. Changes can be from quite subtle to profound and trans formative, accompanying change in many areas of life.
Children & Flower Essence Therapy
Children often respond exceptionally well to flower essence therapy for emotional health and wellness. They really love to collaborate in the creation of their own flower essence in their session, while mum or dad look on. They are very intuitive and often take the lead with much self reflection and connection with what is going on for them in their world. Regularly becoming the healer themselves and choosing essences for mum, dad and other family members. Such a beautiful process to be able to facilitate!
We all have the ability to heal ourselves, as our body's cells are changing and repairing constantly. As a flower essence practitioner I am able to work with these changes and responses integrating meditation and visualization as well as cognitive approaches suited to the individual.
It is always a profound honour to work in this space with my clients!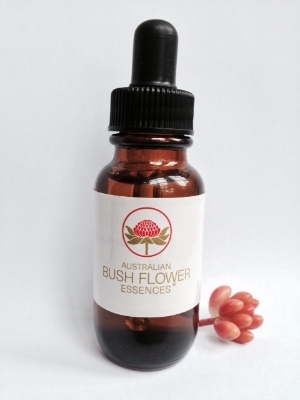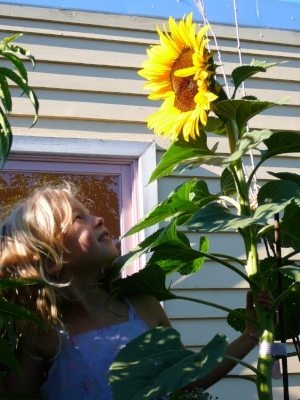 Gut Health
Gut Research
Research in the past two decades has revealed that gut health is critical to overall health. An unhealthy gut contributes to a wide range of diseases including; Irritable bowel syndrome, ulcerative colitis, obesity, depression, diabetes, arthritis, autism spectrum disorder, chronic fatigue syndrome and autoimmune diseases. Supporting intestinal health and restoring the integrity of the gut barrier is one of the most important goals for total health and well being.
How does my gut health effect my overall health?
Gut flora and gut barrier are two factors that determine the health of our gut. Our gut is home to 100 trillion microorganisms. It is also responsible for our protection from infection, as it comprises more than 75% of our immune system.
Much of our serotonin is produced in our gut and is responsible for mood, sleep, appetite, digestion, memory as well as sexual desire & function!
So there you go our gut has an intimate relationship with our brain, hormone and immune systems.
What are the signs and symptoms of altered gut flora?
Signs and symptoms of digestive issues can be; bloating, pain, constipation and diarrhoea, Irritable bowel syndrome (IBS) and food intolerances. Additional signs may be: altered mood and even psychological symptoms such as anxiety or depression.
What can affect gut micro flora?
Common dietary choices, such as; low fibre, high sugar diets, dietary toxins like wheat and industrial seed oils causing leaky gut.
Other dietary factors that may be contributing are: Lactose, Sorbitol and other polyols, fructose, alcohol & caffeine.

Chronic stress and chronic infections are major contributing factors affecting the gut-brain-axis by altering our hormonal system.
Gastroenteritis, infections and travel bugs may be the catalyst to a cascade of varied symptoms.
Food intolerances may also be a factor, or a symptom. However many times, I have seen these rectified post integration of a thorough gut healing protocol.
Antibiotics - altering the micro flora. (…& thank goodness for their life saving ability!)
Non-steroidal anti-inflammatory (NSAIDs) - affecting the gut lining.
Proton pump inhibitors (PPIs) like Nexium – lower stomach acid, reducing digestive ability, contributing to nutrient deficiencies
...and so the cycle of pain & fatigue continues.
Conditions that benefit from this treatment are Irritable bowel syndrome (IBS), reflux, small intestinal bacterial overgrowth (SIBO), leaky gut (increased gut permeability) and dysbiosis. Additionally, conditions that may be supported by gut re-inoculation and dietary interventions are coeliac disease & non-coeliac gluten sensitivity, ulcerative colitis and Crohn's disease.
The main key is to reboot your gut by getting rid of the bad stuff and putting in the good stuff.
What can we do to help reduce gut symptoms?
1. Identify - Cause
The main aim is to identify the cause of your condition, to identify and remove the aggravating factors and help restore the integrity of your gut.
2. Remove - Aggravating factors
Food Intolerance specific protocols according to your presentation may include; FODMAPS, autoimmune specific protocols, histamine, oxalate, gluten, dairy, or a salicylate free diet. - all depending on your individual condition and symptom picture.
It is also important to identify any bacteria in the gut that may not be so beneficial. Bad bacteria may be pathogens which cause infection or make us sick. They may come from food, environmental toxins and further proliferate due to effects of stress on our body.
3. Reinoculate - with the Good Stuff!
Reinoculating the gut with beneficial probiotic bacteria at the correct dose for your condition is necessary, while additionally incorporating appropriate healing and anti-inflammatory and anti-parasitic herbs.
Consuming probiotics that have a wide range of positive effects, including reducing diarrhea, constipation and inflammation. Minimizing lactose intolerance while supporting the immune system and reducing anxiety and improving cognitive function.
For some or us, consuming fermented foods is enough to support a health gut. However if you have chronic and / or severe ongoing digestive issues you may need more support. - This can be due to a history of antibiotics, anti-inflammatory or antacid (PPI reflux drugs like Nexium) drugs that significantly compromise the digestive system by altering gut flora and reducing pH in the gut.
Being in pain does not need to be a fact of life. If pain, bloating and many of the above symptoms are something that you experience regularly, then it's likely that you would benefit from a gut protocol. You don't have to feel like this for the rest of your life. Give yourself time and permission to look after yourself!
A wholistic approach supporting both body and mind that suits you is crucial for overall health and healing.
Take care of yourself. Mind, body & spirit.
Christine
Read more of my articles on health - TOUCH HERE
SOME GUT HEALTH BOOKS TO READ:
The Clever Guts Diet - Dr Michael Mosley
The Clever guts diet Recipe Book - Dr Clare Bailey with Joy skipper
Gut by Giulia Enders
The Mind-Gut Connection by Emeran Mayer
Gut & Psychology Syndrome by Natasha Campbell McBri
Christine Carley - Qualified Naturopath BHlthSc. (Nat) NHAA ECNH
Christine Carley is a bachelor qualified naturopath supporting her clients with chronic conditions, mental, hormonal and gut health, stress, anxiety, fatigue and sleep. She has a strong commitment to her clients and offers ongoing holistic treatment plans. She has been facilitating trans-personal practices for 17 years. Having experienced a chronic health condition called fibromyalgia or M.E., for many years and since childhood, she is now the most healthy version of herself she has ever been and lives totally pain free. She currently practices at Western Health Collective in Melbourne, Australia and is available for online consultations via SKYPE or FaceTime.
For more on her retreats and holistic wellness program touch here:
or call (61+) 0409027221
Western Health Collective, West Footscray 9687 5670
Love Thy Health, West Footscray 0409 027 221
This article provides general information and is not intended to constitute advice. All care is taken to ensure information is accurate and relevant. Please see your practitioner for personalised health treatments and advice.
Herbal Medicine
Herbal medicine is the oldest and still the most widely used therapies used in the world today. It is medicine made exclusively from plants, used in nearly all societies and holds many common threads through all cultures.
WHAT TO EXPECT: Before being prescribed a herbal mixture for your presenting health condition, weight, age and any additional medications you a are taking will be taken into consideration. A personalized herbal prescription will be made specifically for you from the herbal dispensary. Prescriptions may be adjusted over time according to any health changes.
At Love Thy Health highest quality (organic where available) herbs are used to treat conditions such as: insomnia, menopausal symptoms & hormonal imbalances, high blood pressure, arthritis, migraines, depression, anxiety, stress & skin problems such as eczema, rosacea and dermatitis.
Organic (where possible) and high quality tested practitioner products are used: Mediherb, Metagenics, Orthoplex, Eagle, Sun Herbal.
Herbal prescriptions range from $10 for dried herbs to $50 for high quality tested liquid herbs.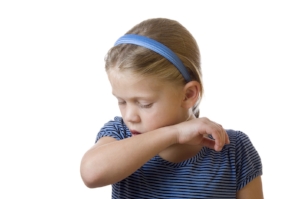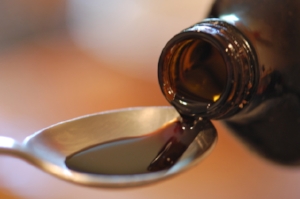 Diet & Nutrition
Nutritional Medicine consultations are about understanding not only how food fuels and energises your body but how foods can be used as medicine to assist in the treatment of a broad range of health conditions.
For some of us, our emotional connection with food is important to consider. Labeling ourselves and the stories we attach to food can often come up while we are working on change.
You might want nutritional and dietary advice for; weight loss or weight gain, irritable bowel syndrome (IBS), headaches, indigestion, fibromyalgia, liver disorders such as fatty liver, detox, PMS, food allergies or intolerances.
WHAT TO EXPECT: A nutritional consultation will be focused on gaining an understanding of your diet as well as lifestyle habits. I will consider your health concerns in view of the foods you eat, from the perspective of their therapeutic potential, and will provide dietary advice and/or prescribe nutritional supplements to help fuel your body to restore itself to balance.
9 Basic Principles for Being Well
Eat real food.
Nourish your body.
Think quality, not quantity.
Heal your gut.
Move your body daily.
Sleep more deeply.
Manage your stress.
Supplement wisely.
Practice JOY-FULL activities daily.
For Wholefood recipes - Touch Here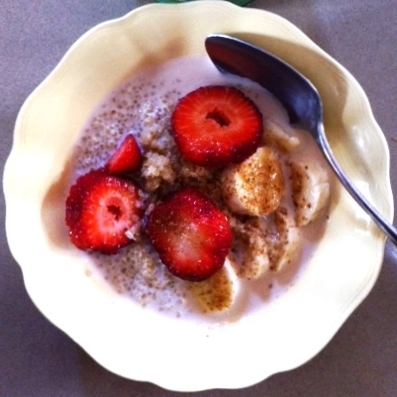 quinoa porridge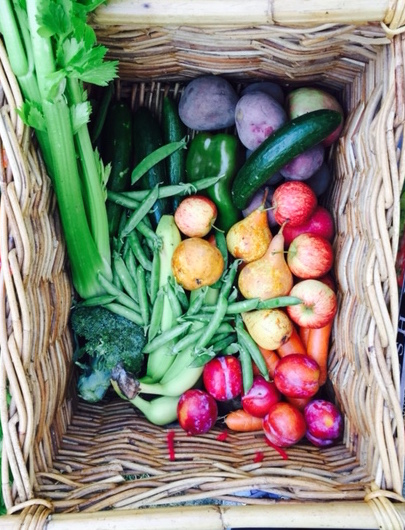 Diagnostic Testing
PATHOLOGY TESTING
Recommendations on digestive function and microbiome testing to assess beneficial & non-beneficial bacteria, parasites, yeasts and inflammation.
Food Intolerance testing advice - addressing which is the most beneficial for you
General Pathology testing
Nutrient deficiencies & inflammation
Thyroid analysis
Salivary and Urine - for stress hormones, cortisol, iodine.
Candida & yeast overgrowth testing (comprehensive)
Mineral & Heavy Metals Analysis
Zinc test
pH testing
Blood pressure
Iridology analysis
Comprehensive Digestive Stool Analysis
PCR DNA Stool test
Adrenal & Hormone Salivary testing for men & women
Cortisol testing
Food Intolerance IgG and IgE testing
Extensive Neurotransmitter testing
MTHFR Genetic Testing
General Pathology testing
Comprehensive Digestive Stool Analysis
Cortisol testing
Haemanalysis with Tania Delahoy - Medical Scientist - touch here for more information
In order to maximise your first consultation, it is ideal (but not essential) to have a complete blood review, which includes:
GENERAL PATHOLOGY TESTING
Full Blood Count / Evaluation (FBC/E) or Complete Blood Count (CBC)
An FBC is a broad group of tests that will generally examine markers for anemia, inflammation, and infection (mainly red blood cell markers and white blood cell makers).
B12 & Folate
As anemia can be caused by either low iron, folate or B12, an FBC provides much information in regards to how well your body is activating and using your folate.
Folate is also needed to create healthy levels of Red and White Blood Cells, which makes an FBC a good general screen to complete.
Full Biochemistry
An indicator of the health of your internal organs (such as liver and kidneys), electrolyte balance and key enzymes. A full biochemistry should also include cholesterol and lipid levels.
Homocysteine
An amino acid involved in methylation, an essential process that involves the nutrient, folate. High or low readings can suggest interference with your ability to use and levels of active folate and B12.
Iron Studies (inc. 'Ferritin')
Involved in the synthesis of red blood cells (RBC), blood volume and a cofactor for many processes in the body, including detoxification and the production of brain chemistry. Your iron status can also provide insight into the cause of anemia, or if low folate or B12 are in fact to blame.
Zinc
Zinc is an important nutrient crucial for cell function, a strong immune system, neurotransmitter balance and healthy digestion. 'Plasma zinc' is the best way to test zinc levels.
Copper
Elevated copper levels have been associated with a range of hormonal imbalances, and mental health conditions. This could be due to copper's antagonistic relationship with Zinc, as it will compete for or block the absorption of mood balancing zinc if too high. Serum copper is the best way to measure this trace mineral.
There many diagnostic tests available. If you feel you may need a test, it is recommended you book in for a consultation to discuss your symptoms and health history.
I can give you advice on which tests may be most appropriate for your condition. - book a free 10min discovery call online.
Often we will collaborate with your GP for further diagnostic testing.
Specific pathology tests may be recommended through your GP pathology services on Medicare.
FERTILITY TESTING
In order to maximise your first Fertility / IVF Support consultation, it is ideal (but not essential) to have completed the above blood review, as well as:
Luteinising hormone (LH) & Follicle Stimulating Hormone (FSH)
To evaluate the function of your pituitary gland, which regulates the hormones that control your reproductive system.
Progesterone
To help determine the cause of infertility, to assess when you are ovulating, to review for an ectopic or failing pregnancy, to monitor the health of the fetus during pregnancy, and to help find the cause of abnormal uterine bleeding.
Oestrogen
To monitor oestrogen levels when unexplained abnormal menstrual cycles, abnormal or heavy bleeding, infertility problems, symptoms of menopause, or any other hormonal alterations occur. Oestrogen measurements form part of ante-natal screening programmes for Down's syndrome and fetal-placental competence during pregnancy.
Sex Hormone Binding Globulin
To help evaluate whether the concentration of SHBG is affecting the amount of sex hormones available to the body's tissues.
Free Testosterone
Used to determine if your testosterone levels are abnormal, which may help to explain its role in conditions such as PCOS, erectile dysfunction, infertility, or premature or delayed puberty if you are male, or masculine physical features if you are female.
Thyroid Stimulating Hormone (TSH), fT3, fT4
Used to measure thyroid-stimulating hormone in your blood, made by the pituitary gland, a small organ below the brain. TSH tells the thyroid gland to start making thyroid hormone.
T4 is one of two major hormones produced by the thyroid gland which help regulate the body's metabolism (that is, how the body functions).
T3 is other major hormone produced by the thyroid gland which only makes up less than 10 per cent of total thyroid hormones. However, T3 about four times as strong as T4, and is thought to cause most, if not all, the effects of thyroid hormones.
Scans inc. ultrasound & reports etc.
An ultrasound scan or sonography is a medical test that uses high-frequency sound waves to capture live images from the inside of your body. Unlike other imaging techniques, ultrasound uses no radiation. For this reason, it's the preferred method for viewing a developing fetus during pregnancy.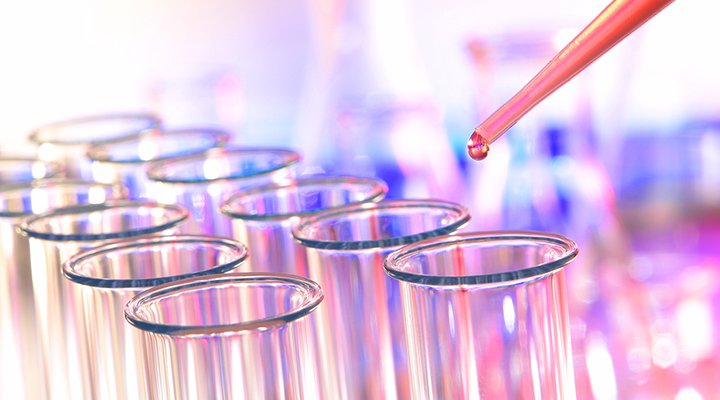 Water Filters
Recommended Water Filters
As a health advocate, I highly recommend these water filters to my clients. Not only do they remove chemicals and contaminants in our water with their extensive filtration system. They also re-mineralise the water. This is so important to support our systems much lacking in much needed minerals no longer found in our soil.
Also this system is perfect for those people who need a mobile system and it does not require installation.
TO ORDER:
TOUCH HERE TO PURCHASE NOW - *Water Filter White PLASTIC 12Lt RR $459.95 including all filters & rocks etc.
TOUCH HERE TO PURCHASE NOW - *Water Filter White GLASS 18Lt RR $649.95 including all filters & rocks etc.
OR Call: 0409027221
Drinking fresh, clean, chemical free, structured, energised and alkalised water you will gain these benefits and more:
Great tasting, clean water
Less bloating due to removal of contaminants
Increased bodily hydration due to micro-clustering of the water molecules
Increased energy levels
Better skin complexion
Less stress and fatigue
Better sleep
Improved mental clarity and concentration
Healthier digestion
Improved circulation
A natural gravity fed water filtration system that is designed to remove all types of contaminants in tap water via an eleven stage filtration process. Lab tests conducted by Cairns Regional Council showed almost no detectable sodium fluoride levels, or any other harmful or dangerous chemicals.
A natural, simple, easily maintained and cost effective apparatus that will provide you with a consistent supply of clean, refreshing drinking water, essential for general health, longevity and quality of life.
Assembly is simple along with a straight forward maintenance routine. All parts and components are inexpensive and readily available. Usually, domes and cartridges are replaced every 6 to 9 months, depending upon your tap water quality and quantity used. Mineral stones are generally replaced every 12 to 18 months.
And together with the (optional) use of PRILL BEADS*, the result is always fresh, clean, chemical free, structured, energised and alkalised, high quality drinking water at your fingertips, 24/7.
Water filter 12Lt white with BPA free plastic bottum Tank $459.95
Water Filters GLASS bottum tank 18Lt $659.95